Welcome to the Official Rob Carlson website, home of all things pertaining to Rob, the Benefit Street Band and Modern Man. - Read More
Hello and Happy Holidays!
Rob Carlson here hoping this finds you happy and well.
Iím vaccinated, masked, socially distanced when I need to be and feeling fine- thank you for asking. Iím also pleased to announce the dropping (we donít release albums any more, we ďdropĒ them according to my close personal friend T-Swift) of my newest effort.
Itís twelve songs, assembled over the last three years, some new and some new recordings of older songs, called simply ďRob CarlsonĒ. As usual itís off in several directions and may blow my folkie credentials completely but thatís a chance Iíll have to take. I like to explore different genres and try not to repeat myself. So this one is sort of folk, rock, jazz, pop, Americana, R&B, comedy and reggae. If you like that sort of thing.
So the bad news is every musician I know has been stuck at home with no gigs. The good news is a lot of the best ones have home studios and the ability to work remotely. As a result I was able to involve some great musicians on this project, starting with veteran session guitarist Jeff Southworth, who toured and recorded with Hall and Oates. Plus jazz master and producer Pete Levin on keys and his brother Tony Levin on bass. Pete is a brilliant player in any genre, and brother Tony is a legend, playing with Peter Gabriel, King Crimson, John Lennon and practically everybody else in England.
Others include another great jazz keyboardist, Chris Coogan and horns from the wonderful Jim Clark and Bill Holloman. Plus R&B bassist Scott Spray, who spent years on the road with Johnny Winter; vocals from New York session singer Amanda Homi and old friends John Gailmor, John Hamilton and Beth Bradley.
Not to mention the usual suspects; great work from Paul Payton on keyboards and Vin Pasternak on mandolin. And under it all rock solid drumming from my co-producer and close person relative, Sam Carlson.
Youíll find it on Spotify, YouTube, I-Tunes and other streaming services. You can purchase CDs or download the songs from my Online Store or download from Bandcamp.com. You can preview the first the first track, "Your Own Lyin' Eyes" on Soundcloud and you can find out more about the songs and the artists by reading the CD booklet here.
I could not be happier with this record. I feel itís some of the best work Iíve ever done and hope youíll give it a listen. Headphones are suggested.
Love and Happiness
Rob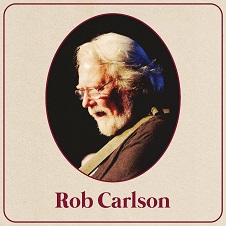 Rob Carlson
Buy CD or download at the
Online Store
or download from
Bandcamp
Read the
CD Booklet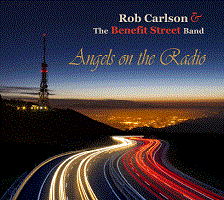 Angels on the Radio
Available at the
Online Store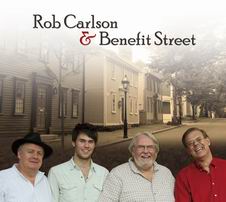 Rob Carlson and Benefit Street
Available at the
Online Store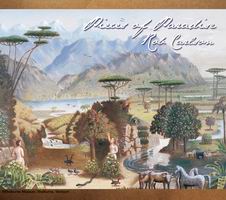 Pieces of Paradise
Available at the
Online Store