Welcome to the Official Rob Carlson website, home of all things pertaining to Rob, the Benefit Street Band and Modern Man. - Read More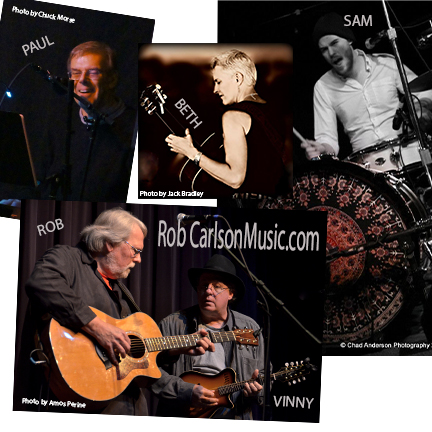 Hi Folks-
I'm not quite dead yet.
Haven't been on the road much of late, but am having a good time in the studio finishing up an album with my friend Beth Bradley, who also sits in with the Benefit Street Band. Hope to have it out by June. You can listen to the title cut here on Soundcloud.

And Ramblin' Bob is back! From 1998 to 2003 I did one of the most interesting jobs I ever had, writing and producing a humorous, topical/political song every week as that Legend in His Own Mind, "Ramblin' Bob". They're not song parodies, but original songs in the style of the early Dylan. It was syndicated to about sixty radio stations around the country by the American Comedy Network. This went on for five years, some 240 Ramblin' Bob songs in all. Some of the ideas later became Modern Man songs, with new tunes. Bob sounds suspiciously like Bob Dylan, but is funnier and makes more sense; in the style of early Dylan, just guitar, voice and harmonica to keep production simple and not get in the way of the words. Plus I didn't have to sweat melodies too much.

The "Bobs" were written and produced on Sunday, went out on satellite Monday and were on the air Tuesday morning, so it could be very timely. What Tom Paxton calls "short shelf life" songs. They usually had a pre-recorded opening dialogue with the local DJ. I'd write some intro and pre-record my lines, then the local DJ could "interact" with me live, or pre-produce at his discretion.

So now DJ Ron Olesko at WFDU in Tea Neck, NJ has been featuring Bob every couple weeks on his Sunday afternoon "Traditions" show with a pre-produced interactive intro. You can find a recent offering here.

And here's Bob!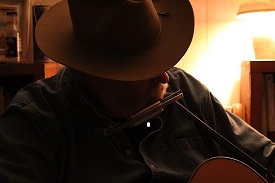 Got a couple of gigs coming up too. Our Connecticut friends can join the Benefit Street Band and me for an Earth Day Celebration on Sunday April 30 at Fairfield Theatre Company, Sanford Street in downtown Fairfield, CT from noon to 2 PM. It's free to the public and the third year we've joined in the festivities. For folks in the Washington, DC area, we'll be performing with Cosy Sheridan at the WFMA Showcase at Positano Ristorante Italiano, in Bethesda, MD on Sunday, May 7. And we'll be at Cafe Nine in New Haven, CT celebrating Father's Day, June 18 with my son Sam playing the drums.
Come out and hear us. The Benefit Street Band just keeps getting better, thanks to my friends Vin Pasternak and Paul Payton, plus my son Sam on drums, Beth Bradley on vocals and guitar and occasionally Marshal Rosenberg on percussion.
Cheers!
Rob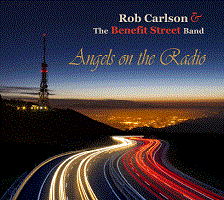 Angels on the Radio
Now available at the
Online Store
play/stop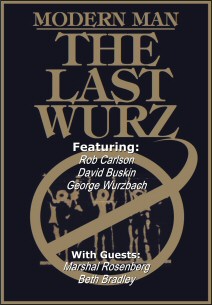 The Last Wurz
Now Available at the
Online Store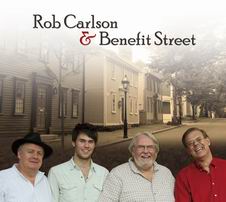 Rob Carlson and Benefit Street
Now available at the
Online Store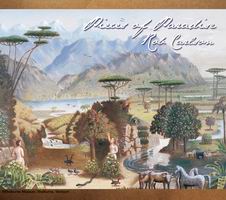 Pieces of Paradise
Now Available at the
Online Store